Auto Heat Press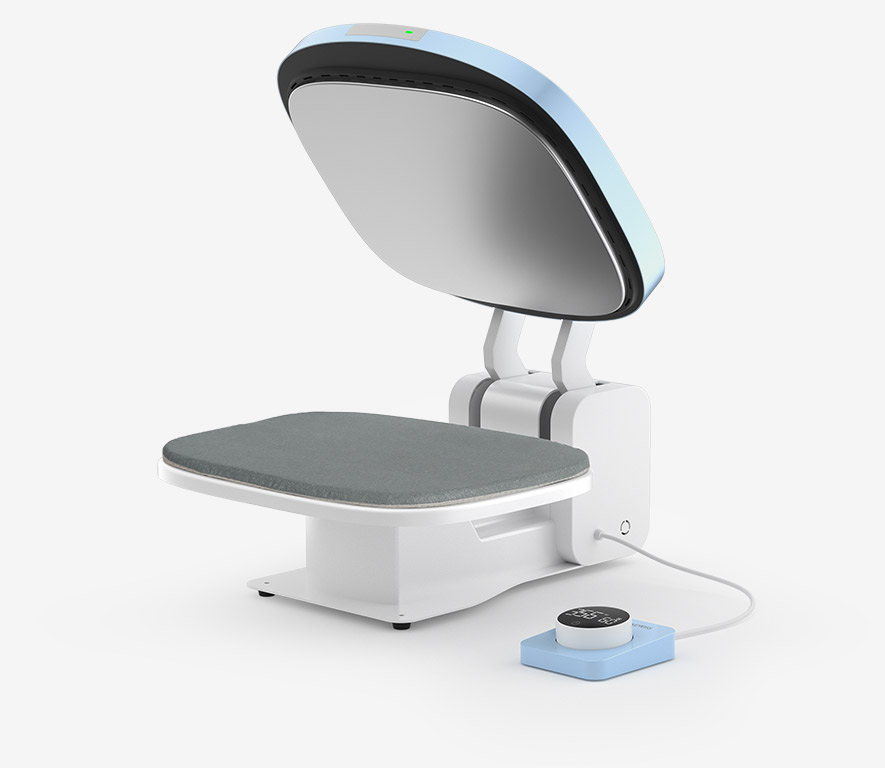 What Can It Be Used For?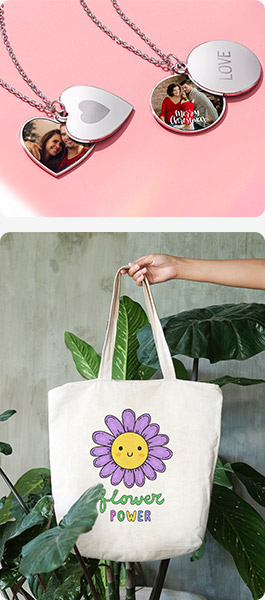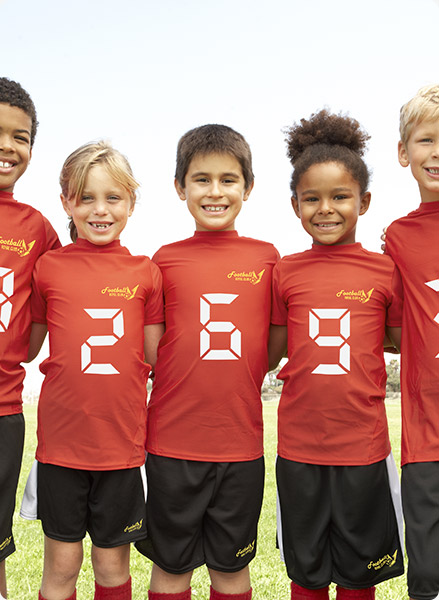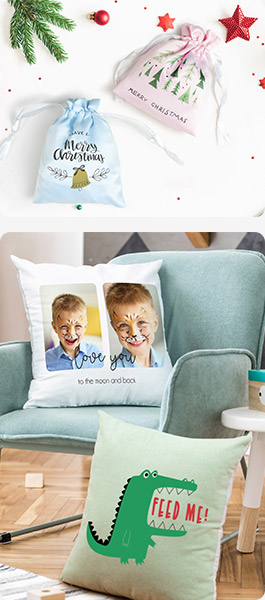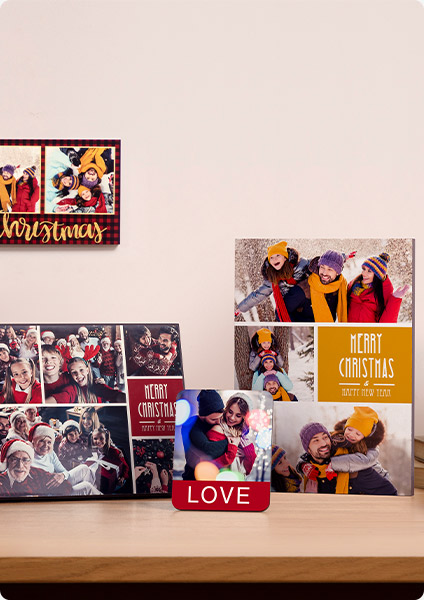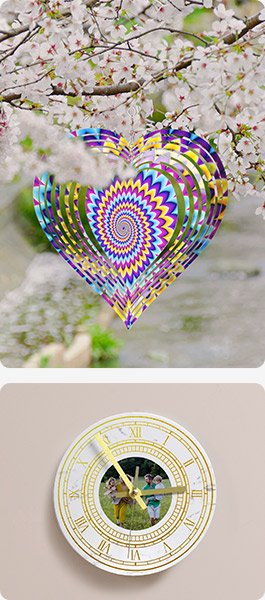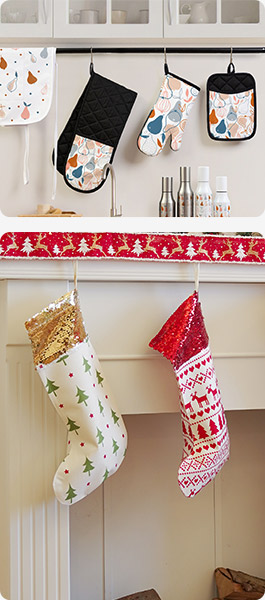 Less Process, More Surprises!
Auto-Open & Close
Simply close the machine with two fingers! Or the
automatic device equipped saves you from opening
or closing the machine, just drop your design
and leave the rest to the Auto Heat Press.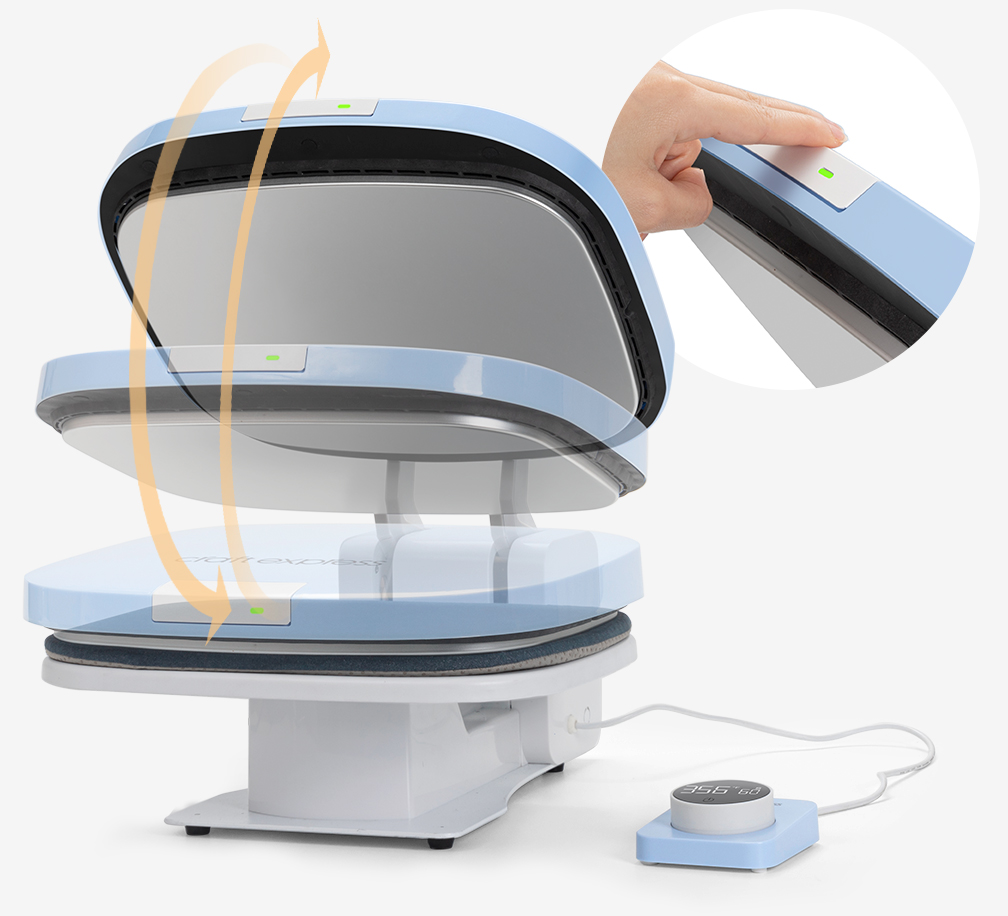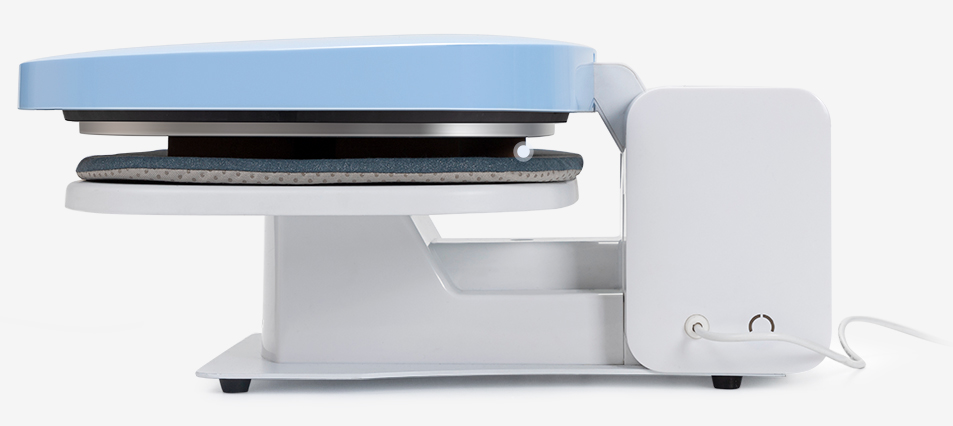 Auto Pressure Exertion
According to the thickness of your printed items, the
heating platen auto-adjust and distributes even and
edge-to-edge pressure automatically, reducing the
guesswork and error of pressure adjustment.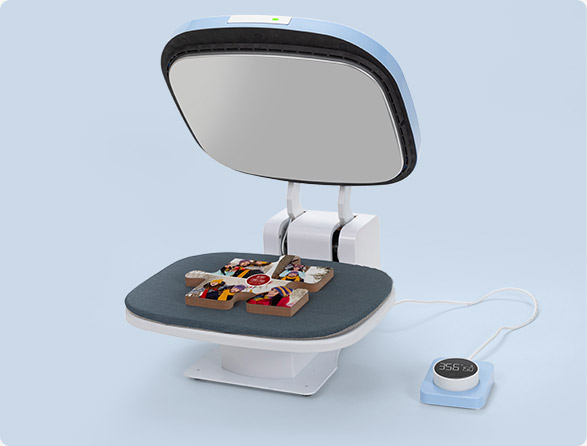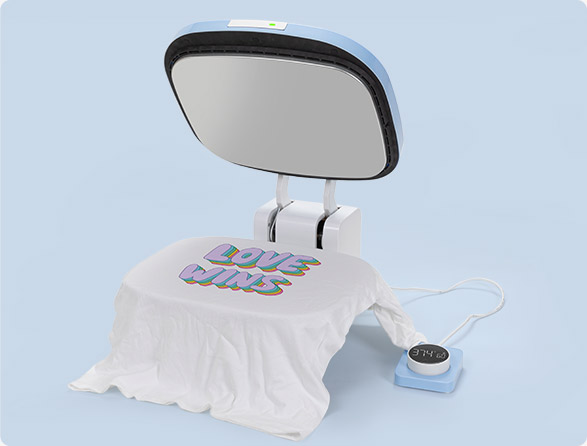 Heating Platen
The advanced heated platen distributes pressure evenly, making
all kinds of surfaces, fabrics and substrates perfect. The heating
platen covers a 12'' x 15'' area for sublimation, large enough to allow
you to print multiple items at once.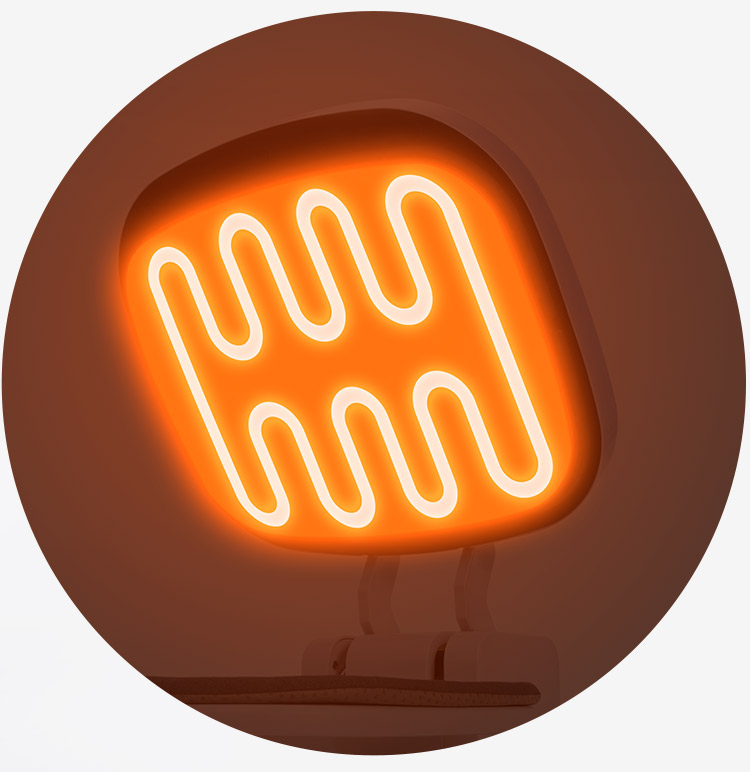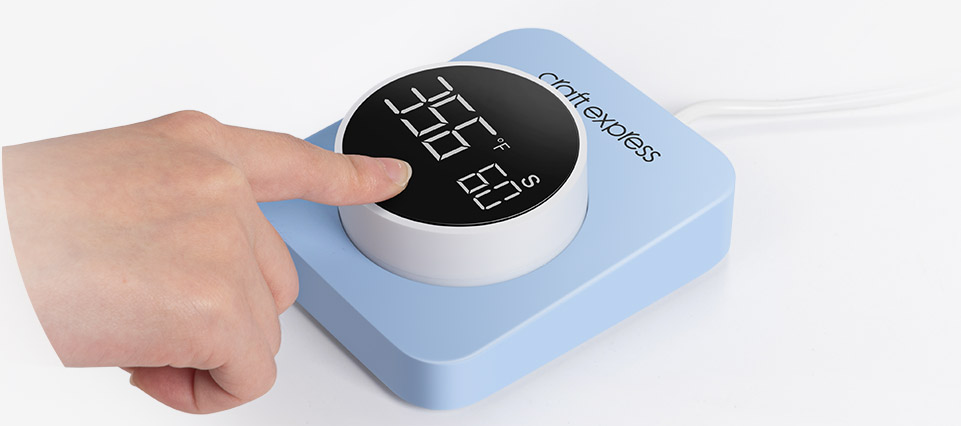 Easy Control Knob
One knob for 3 uses. Whether for on/off adjustment,
parameter adjustment or opening and closing the
machine, this one knob solves all your operations!