Elite Tumbler and Mug Press
Press To Impress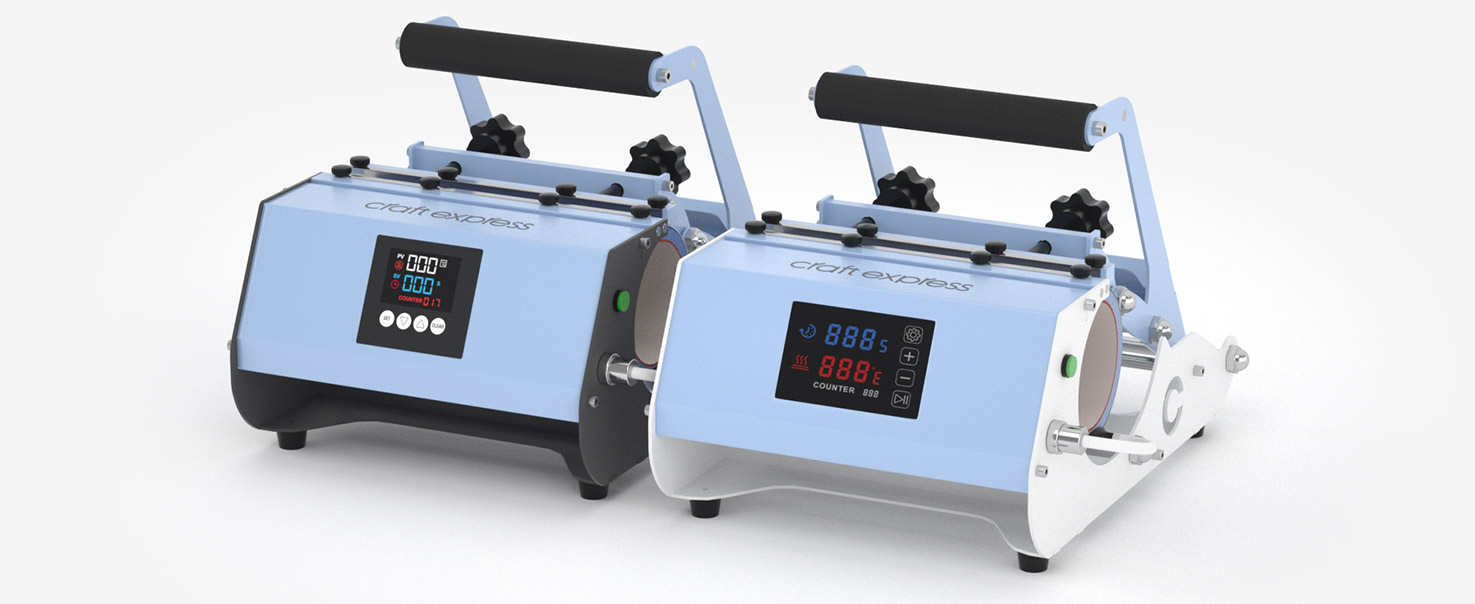 What Can It Be Used For?
Capable of Printing Most of the Cup Shapes, It's Almighty.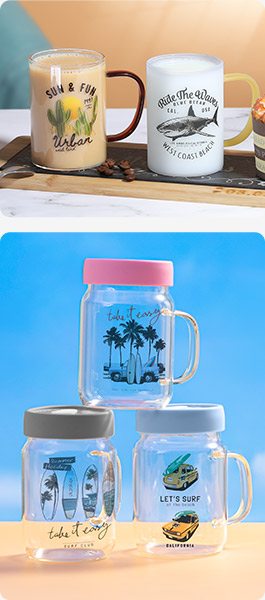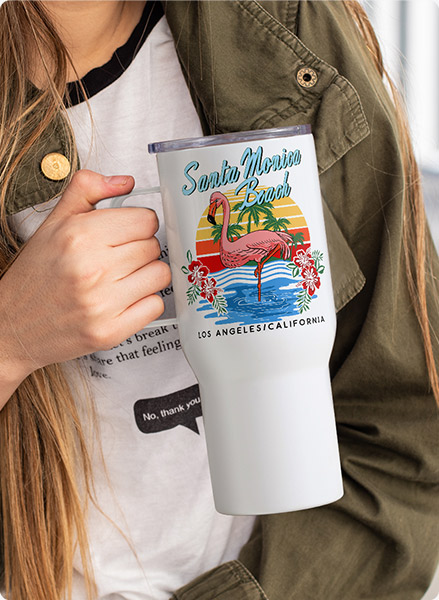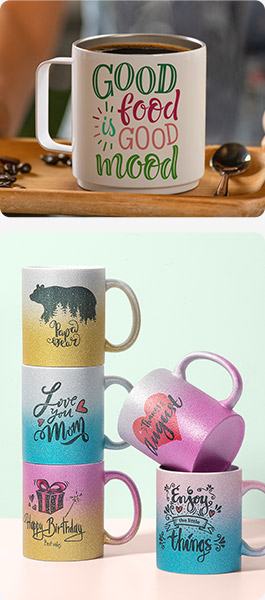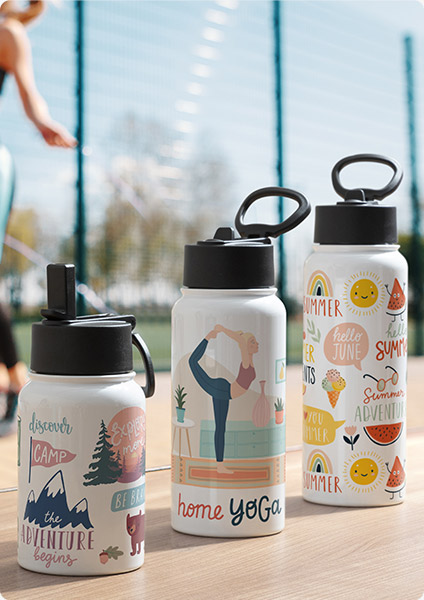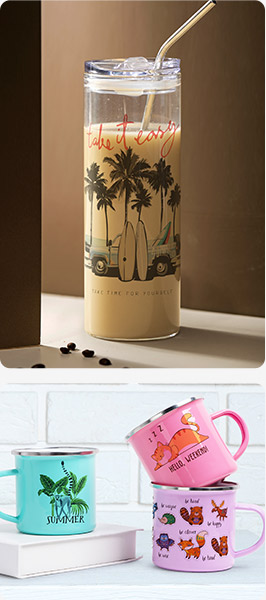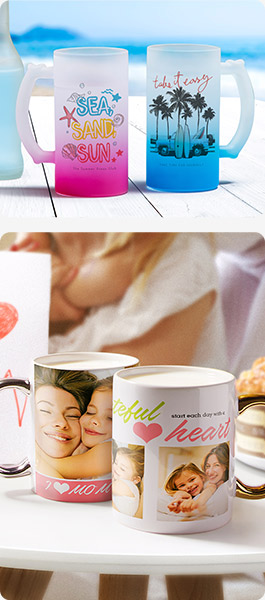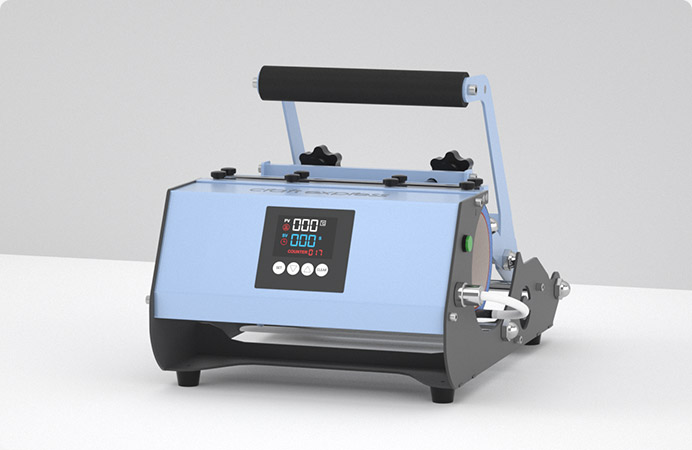 1. Button Control Panel
2. Classic Color Scheme
3. Basic Heating Attachment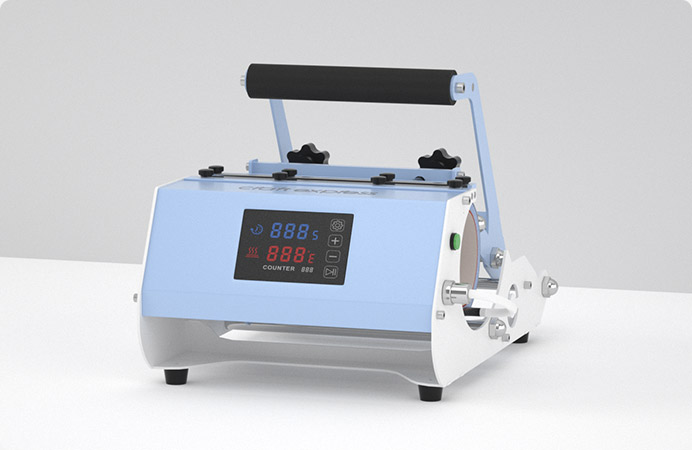 1. Touch Screen Control Panel
2. New Color Scheme
3. Upgraded Heating Attachment, Longer Service Life
What Surprises Does It Have?

High-end Material
The Tumbler Heat Press is engineered with coils
that reach optimal temperatures for sublimation
and distribute an even temperature and pressure
to your items.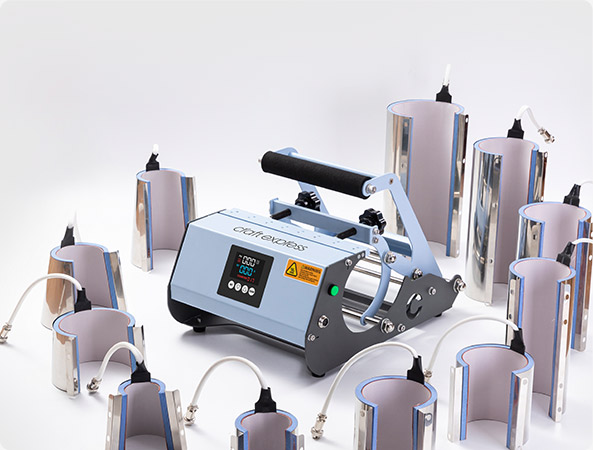 13 Heating Attachments
Compatible with most heating attachments
on the market.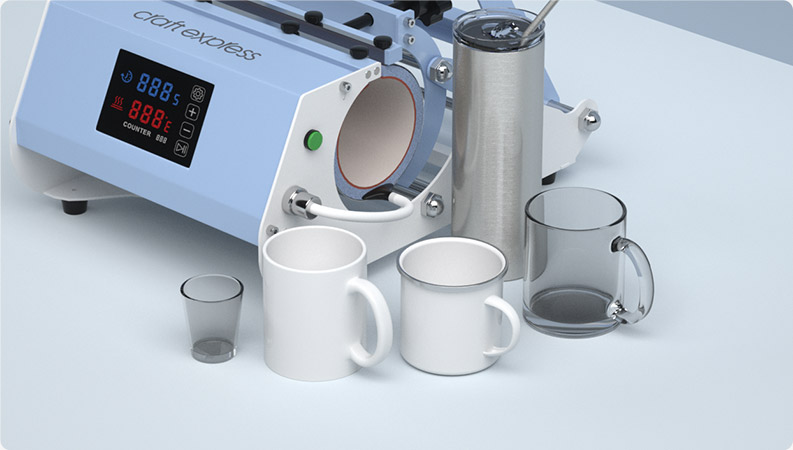 Whatever the Material, Quick Printing.
Print ceramic, stainless steel, plastic, enamel, glass or more material with ease!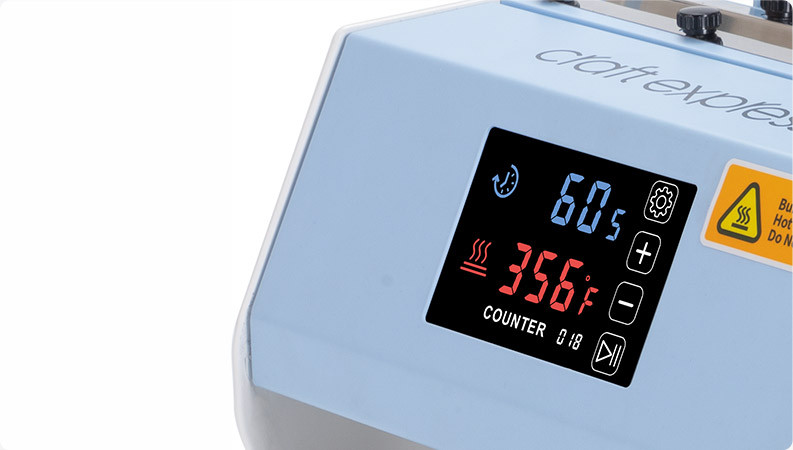 Digital Control Meter
Clearer and easier to operate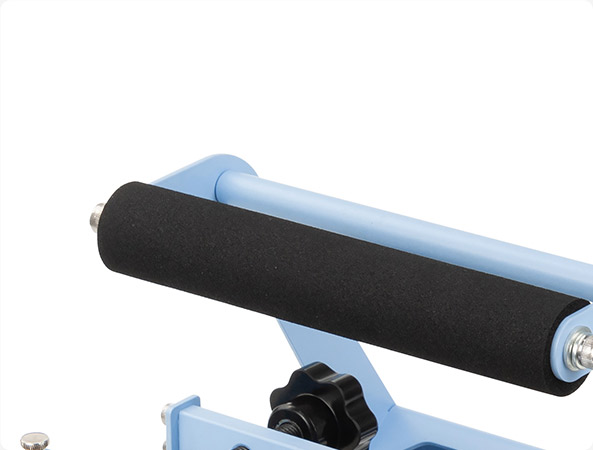 Pressure Handle
Fully padded with a non-slip comfort grip, the tumbler heat press
gives you a comfortable experience when operating.
Elite Tumbler Press Heating Attachments Available
Compatible Diameter: 8.8-10.2cm
Max. Printable Length: 25cm

Compatible Diameter: 7.2-8.8cm
Max. Printable Length: 24cm

Compatible Diameter: 6-7.1cm
Max. Printable Length: 24cm

Compatible Diameter: 7-8cm
Max. Printable Length: 20.3cm
Upper Diameter: 5.5-6.4cm
Lower Diameter: 8-8.8cm
Max. Printable Length: 15cm

For 30oz Travel Mug

Upper Diameter: 6-7cm
Lower Diameter: 8.8-10cm
Max. Printable Length: 10cm

Compatible Diameter: 7.2-8.7cm
Max. Printable Length: 9.5cm
Compatible Diameter: 6.5-8.1cm
Max. Printable Length: 9.5cm

For 3oz Shot Mug

For 12oz Wine Tumbler Heater

Upper Diameter: 3.5-4.2cm
Lower Diameter: 4.9-5.6cm
Max. Printable Length: 6.2cm

Compatible Diameter: 4.8-5.8cm
Max. Printable Length: 6.2cm
Available colors
Elite Tumbler and Mug Press
Voltage
220/110V 50~60Hz
Time Range
1-999 seconds
Power
500W / 750W
Temp. Range
0~482 °F (0~250°C)
Size
430 *413 *358 mm
N.W.
8.6KG